WELCOME TO MIDA HOSPITALITY GROUP​
Mida Hospitality Group (MHG) is a wholly owned subsidiary of Mida Assests Plc. and fully operated the hotel business since 2007.
MHG offers discerning travelers an iconic lifestyle Thai hospitality experience, fusing contemporary comfort and luxury with a modern Thai design aesthetic, social engagement and a culture of service. MHG's brand offerings cover the entire spectrum, from limited service to upscale and elite properties featuring destination highlights and modern designs, rooted in local culture and warm Thai hospitality.
MHG owns and operates 9 properties in 6 destinations across Thailand, including Bangkok, Hua Hin, Nakhon Pathom, Kanchanaburi, Rayong, and Phuket. MHG Brands include: Ace of, Aksorn, Mida Grande, Mida Hotel and Resort and Xen Hotel.
The customer experience-driven is a key success factor to grew continuously and sustainably. The first decade of our business can anticipate the customer needs and expectations. Our major customers are leisure groups who prefer to take a vacation for pleasure and relaxation away from home as individuals or to share travel experience with couples, families and small groups of friends.
MHG's expertise has now expanded to include branding and management for hotels, resorts and residential properties. MHG is actively seeking to expand across Thailand. We welcome all opportunities regarding management, licensing and franchising of our hotel, residential and food and beverage brands.
For more information, please kindly contact
Email : [email protected]
Tel : +662 574 1648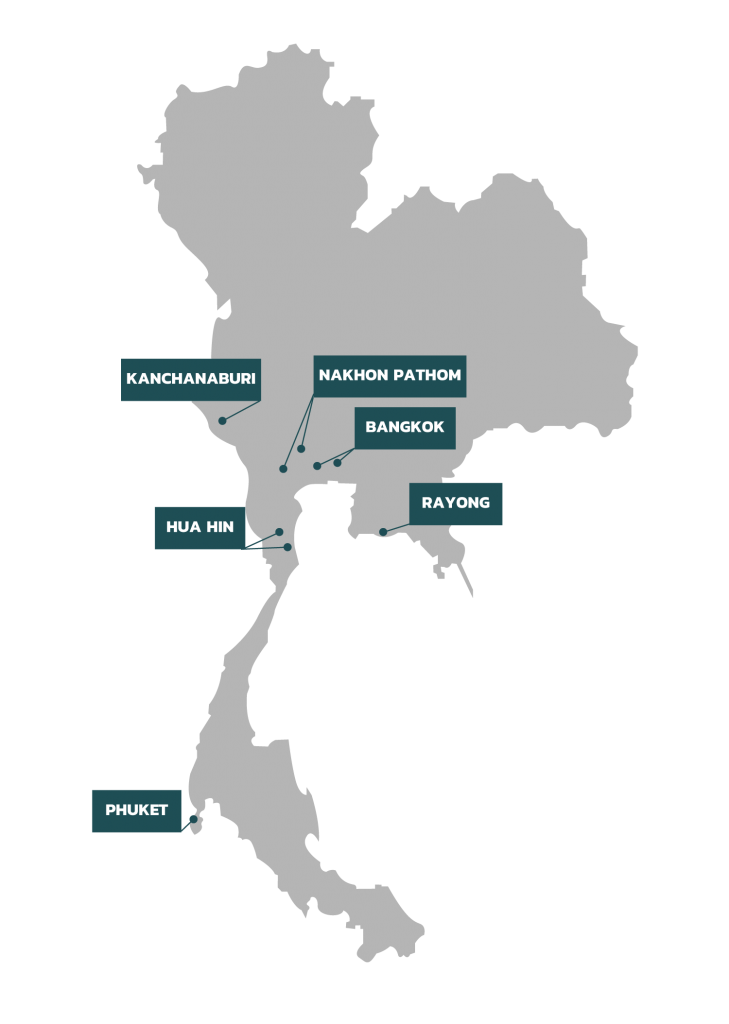 9 Hotels 6 Destinations in Thailand
BANGKOK
MIDA HOTEL – DON MUEANG AIRPORT BANGKOK
MIDA HOTEL – NGAMWONGWAN
HUA HIN
ACE OF HUA HIN RESORT
MIDA DE SEA HUA HIN
KANCHANABURI
MIDA RESORT  KANCHANABURI
NAKHON PATHOM
MIDA GRANDE HOTEL DHAVARAVATI NAKHON PATHOM
XEN HOTEL NAKHON PATHOM
PHUKET
MIDA GRANDE PHUKET (OPENING 2019)
RAYONG
AKSORN RAYONG, THE VITALITY COLLECTION